Jaipur | Oct 27: For a girl like me who comes from a middle class Kashmiri family– when it is about Kashmir the first thing that strikes the mind is conflict– it is never easy to mingle so easily with the people from metro cities of India. Their lifestyle and my experience with the life are totally different. They are in their own world and I am in my own.
The major difference is they have never seen their loved ones killed by armed forces, lost eye-sights by pellet guns, screaming of mothers for their beloved sons. For them these armed forces are their soldiers, their heroes protecting their nation, but for me they are occupation forces who have occupied my land, Kashmir.
But they should know the truth; they need to know even if they are not conflict borne kids or youth rather they are from free incredible India.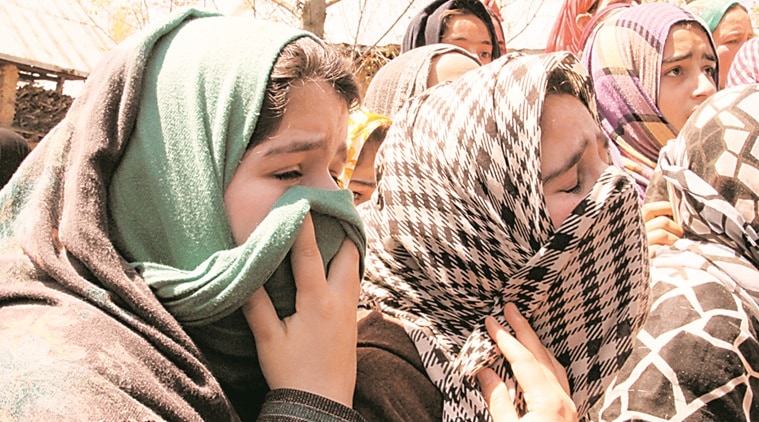 I am in the mainland India far away from my native place Kashmir. I am on a fellowship and these are our initial days. Our days are longer than years and nights more scary than the curfewed nights of Kashmir.
I am the only and first Kashmiri fellow in this SBI fellowship. Though people were amazed to see me and hear me here. They want to know how a Muslim Kashmiri girl is allowed to come to India and work in the rural pockets of India.
I remember how I convinced my father and my family.
For many this makes a story, for some of my friends I am a first among them doing something good and for others I am living peaceful years of my life, but only God knows what it would be.
I sometimes go to everyone around me here and tell them about Kashmiris just to fit myself in the frame. But then I lately always realise why they would care for what their incredible India is doing with my people. They are the ones who have travelled in metro rails and are living extra ordinary lives, why would they bother to know Kashmir has just one railway track.
Like many other Kashmiris, I am a confused, frustrated Kashmiri girl. But amidst of all chaos and grudges I work with them, eat with them, talk to them but yes I hate everything of them that disconnects me from my place of birth.
I hate when these people I live with here say Pakistan helps you to throw stones. Yes, we do throw stones but not at the behest of Pakistan, but for my freedom, our freedom, my beloved freedom!!!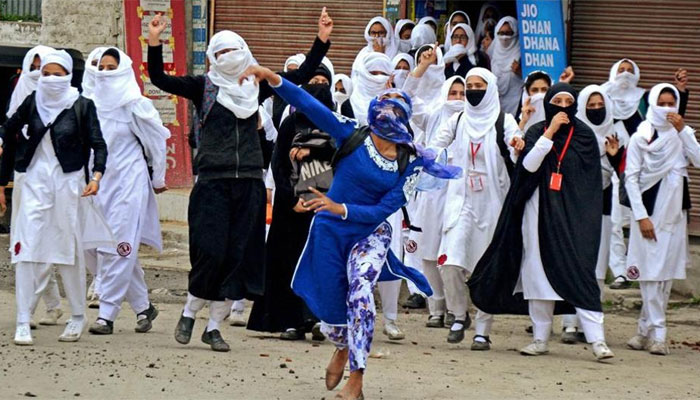 My story doesn't have much sense but sometimes I just feel to babble knowing that no one will listen to it.
But I still take a pen and write to give vent to my frustration through words. As they say pen is mightier than sword.
I am not a writer, I don't need readers. I am just writing because I can't conceal my emotions like others. I am connecting my dots, no doubt a lot of anger is in me but for the sake for life I have to survive here… I HAVE TO.
(The author has refused to reveal her name due to some reasons)
Note: All pictures used in this article are for representational purpose only.
Liked the story? We're a non-profit. Make a donation and help pay for our journalism.