Those leaders who quit PDP forced me to join BJP again
ND Correspondent
Jan 07 | Bijbehara: Former chief minister and PDP president Mehbooba Mufti Monday sought apology for her "toffee and milk" comments which she had remarked when she the holding the office of the Chief Minister of Jammu and Kashmir State. Mehbooba had said that those who were killed during protests in 2016, were not going to purchase "toffee and milk" near military camps.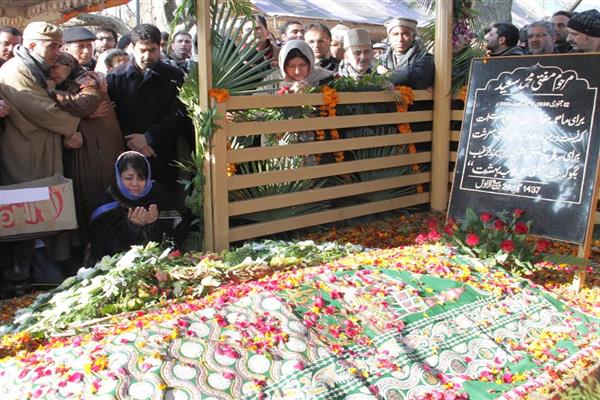 Now out of power, after BJP pulled out of the alliance, Mehbooba, sought apology for the remarks of "toffee and milk" saying… "If my comments, as a mother, have agonised mothers, sisters and brothers, I apologise. I am being criticised that she has said toffee etc but I said it as a mother. Mothers get angry when her kids don't listen her: Mehbooba Mufti said at her father's grave here to commemorate the third anniversary of late Mufti Mohammad Syed, who needs no introduction in J&K politics. 
It was late Mufti who had forged alliance with BJP saying "politics is art of possibilities and this alliance is part of that art."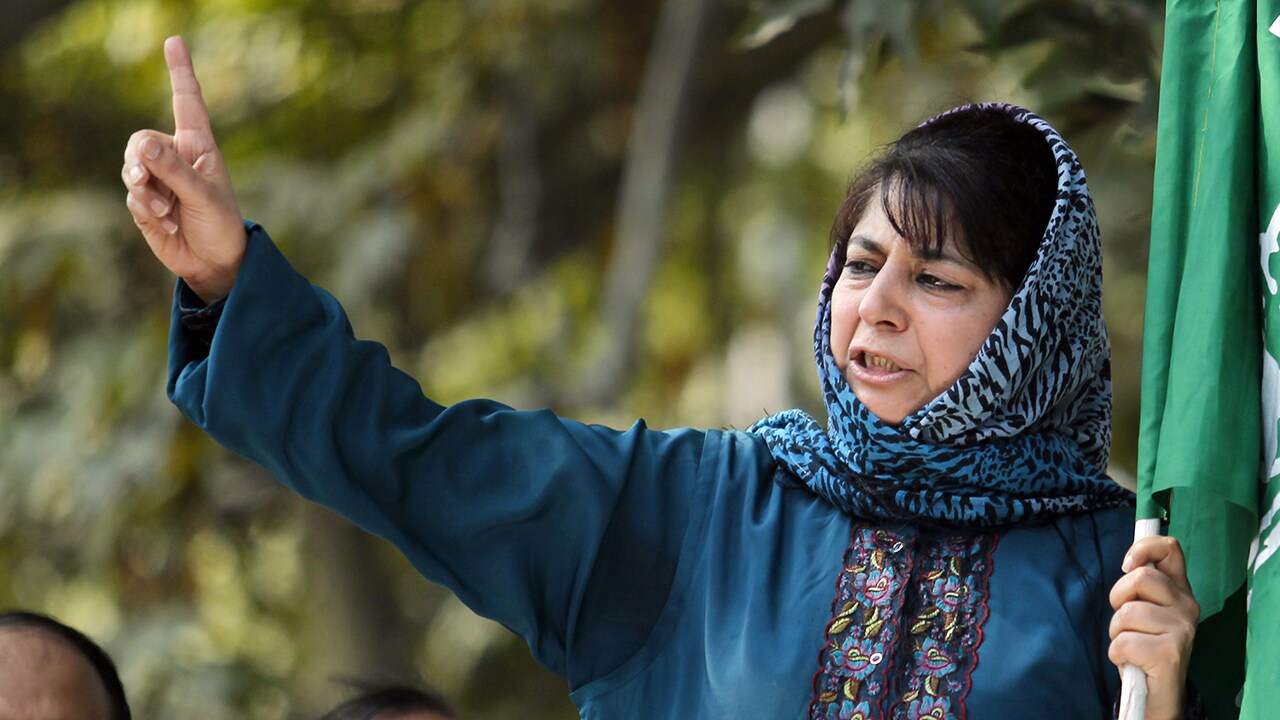 Mehbooba said a group of leaders who have now left PDP compelled her to join BJP again otherwise "I was not ready and was demanding return of power projects".
Surprisingly, Mehbooba started realising about these mistakes and seeking apology, only when she has lost the power.
Mehbooba Mufti and her party PDP is passing through the rough phase as most of its senior leaders have quit the party and joined other political parties.
It may be now interesting to see how Mehbooba takes the sinking ship of PDP to the shore.